Rooftop Rules
Who would have thought that in seven short years Rooftop Cinema Club would be flying the flag for social cinema in not one, but two continents. Thousands of movies, tons of popcorn, and infinite gallons of beer later, we find ourselves with a much larger Rooftop family than we had first anticipated.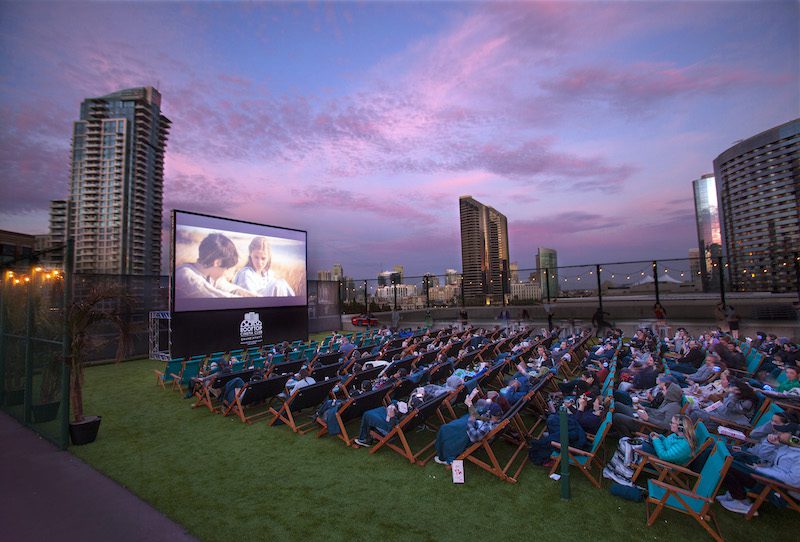 With this in mind, we thought we had better give any newbies the lowdown. Rooftop Cinema Club is exactly that – a club. Like all good clubs, we've got our secrets; little customs that when observed reap great rewards.
This is a compilation of our favorite Rooftop "rules". Most of them have manifested organically over the years (can you imagine how interesting that has been to watch?) but we've also thrown in a couple of brand new ones for fun.
So here they are – the definitive list of Rooftop Cinema Club Rules. Go forth; onwards and upwards.
The first rule of Rooftop Cinema Club is that you must talk during Rooftop Cinema Club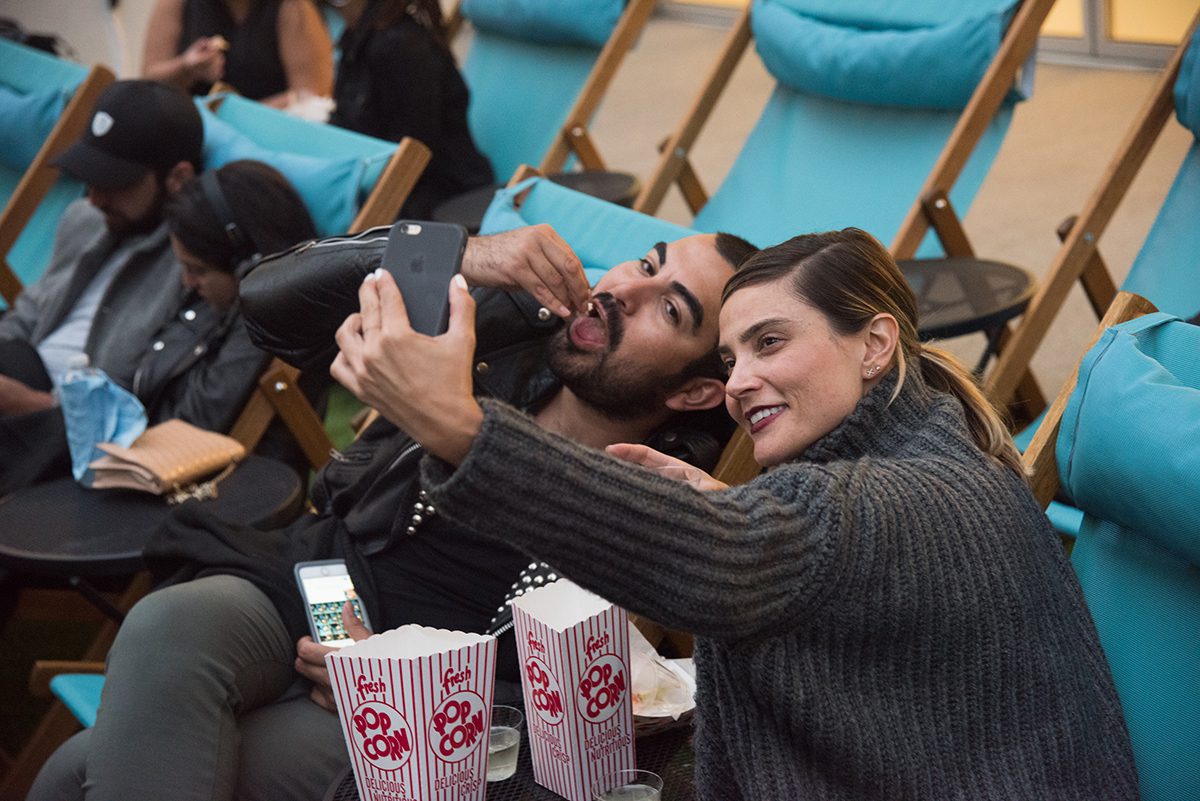 Whether you're bringing the whole gang for a night out to remember or even just striking up a conversation with your deckchair neighbor, one thing is for certain: we don't do sitting in silence in darkened rooms. When we say this is the future of social cinema, we mean it, which is why every guest of Rooftop has their own set of headphone. Can't believe a crazy scene just happened and don't want to wait until after the movie is over to discuss? No problem. Feel free to freak out without disturbing your neighbors.
That being said, the conversation doesn't have to end on our roof! No other cinema is as worthy of a selfie as Rooftop Cinema Club. Take to Twitter, Facebook, or Instagram and show us what you're getting up to on the rooftops using the hashtag #RooftopCinemaClub.
Every Day I'm Shuffling
This one is very simple. If you're at a screening of The Goonies, give our box office staff your very best truffle shuffle and you'll receive a free box of fresh popcorn. Commitment to the sanctity of the truffle shuffle is compulsory; half-hearted shuffles will not be rewarded.
Nothing is a "guilty" pleasure.
As film critic Roger Ebert once said: "Look at a movie that a lot of people love, and you will find something profound, no matter how silly the film may seem". This is the very essence of  Rooftop Cinema Club. That's why our program is hand-picked every single month to include everything from the biggest Oscar blockbusters, the best independent films from the fringes and yes, Top Gun. When you come to a screening it's not just about the film; it's the nostalgia of seeing a film you grew up with on the big screen, it's the singing along to Danger Zone, it's doing windmill high-fives with a stranger you've just met. High art it may not be, but that doesn't make it any less significant. It's not just about the movies either; we're all about doing what makes you feel good and being unapologetic for it. So have that extra beer – you deserve it!
Do-Rei-Me
We all know it's nearly impossible to not to sing- along to your favorite movie musicals. However, since most of us lack the vocal range that Beyonce has, it's usually a bit frowned upon. Not here at Rooftop Cinema Club! Our high quality wireless headphones block out the outside noise (including your neighbors' off-key vocals), allowing you to shine like the star that you really are.
Take your love up a level
Rick Blaine and Ilsa Lund. Noah and Allie. Maverick and Goose/Ice Man. At Rooftop Cinema Club, we show some of the most timeless love stories on the big screen. However, we don't believe those are the only love stories worthy of shouting from the rooftops – we want to hear yours too! If you're thinking of popping the question to your better half, why not do it at 100ft? For very special Rooftop couples, we might be able to pull a few strings and get your love story on the big screen too. Check out what happened when Kei proposed to Mariel in LA!
Get in Early!
We know it's usually cool to show up fashionably late, but things are a bit different at RCC! Get in early to scope out the best seats, perfect your sunset selfie, and most importantly, make new friends! We've got music, drinks, and games to help break the ice. Waaay better than those awkward ice-breakers your college RA made you do.
Don't Miss Out
Perhaps the most important rule – don't miss out on the best that our rooftops have to offer! Subscribe to our newsletters (Los Angeles, New York, Houston, and San Diego) to keep yourself up to date with all the rooftop news.