Rooftop Presents: 12 Films of Christmas
We recommend reading this article to the tune of "The 12 Days of Christmas"…
On the 1st Day of Christmas, Rooftop Gave to Me…
…a policeman trapped in Nakatomi.
Since The Year of Our Lord John McClane, 1988, there has been one question that has plagued movie fans the world over: IS DIE HARD A CHRISTMAS FILM? We at Rooftop Cinema Club want to put this ridiculous debate to an end, once and for all: OF COURSE IT IS. The entire thing takes place at a Christmas party! How was this ever a debate? Die Hard is Bruce Willis at his ass-kicking best; the late Alan Rickman delivering one of the all-time great villain performances; and Reginald VelJohnson creating a role that would eventually lead to his playing Carl Winslow in Family Matters. The film trades stockings and tinsel for machine guns and bloodshed. What could be better than that?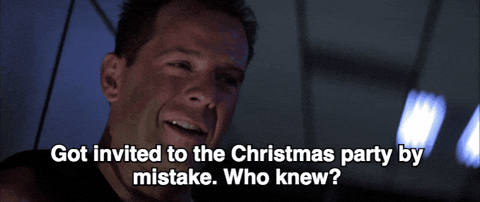 Screening: 12/21 (DTLA, Hollywood) – ONE NIGHT ONLY!
On the 2nd Day of Christmas, Rooftop Gave to Me…
…two bumbling thieves…
For kids of the 1990's, Home Alone is sort of the cherry on top of the Christmas season. It introduced mainstream audiences to the mischievously adorable little cherub known as Macaulay Culkin; it showed the world that Joe Pesci could do more than stab people in the throat with a pencil (even though he does spend the majority of the film trying to murder a child); and it continued the grand 80's tradition of movie parents so terrible that all their children should be immediately removed from their care and placed in protective custody. Seriously – these parents leave their child alone. If you have so many kids you can't keep track – maybe consider wrapping that rascal once in a while, huh?
Screening: 12/01 (DTLA), 12/02 (Hollywood), 12/07 (Hollywood), 12/15 (DTLA, Hollywood), 12/22 (DTLA)
On the 3rd Day of Christmas, Rooftop Gave to Me…
…three important rules...
Don't get them wet. Don't expose them to bright light. And – whatever you do – DON'T FEED THEM AFTER MIDNIGHT. Maybe let's add a fourth rule? How about – don't enlist a small child into helping you steal an exotic creature from a shop? This whole film is predicated on deception and thievery, which wreaks so much havoc and death, and has a thru-line of a mean old woman attempting to have an adorable dog put down. It also features a subplot of a father so incapable of providing for his family because he is terrible at what he does and refuses to do anything else. We know the 80's were dark, but Gremlins is the best dark Christmas movie ever made.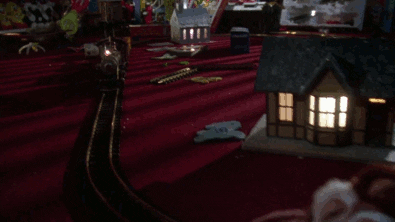 Screening: 12/07 (DTLA)
On the 4th Day of Christmas, Rooftop Gave to Me…
…four Garland classics...
If you've ever heard (and been blown away by) Judy Garland's "Have Yourself a Merry Little Christmas" – Meet Me in St. Louis is the culprit. This film chronicles the year leading up to the 1904 World's Fair and follows the four Smith daughters as they prepare to leave St. Louis behind for The Big Apple. It's classic Hollywood filmmaking at its finest from director Vincente Minnelli and starring the always engaging Judy Garland and Margaret O'Brien. Garland once said that it was the first film she was in where she actually felt 'pretty', which might explain why she went on to marry the director of the film. Even during the sadder parts, it's impossible not to have a smile plastered on your face during this film.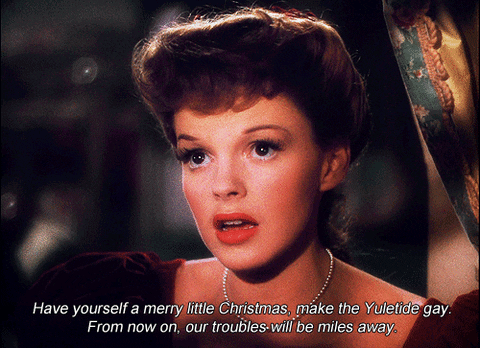 Screening: 12/07 (Houston)
On the 5th Day of Christmas, Rooftop Gave to Me…
…FIVE TURBO MEN!
Remember Sinbad? Maybe not. It'd be understandable. He was a huge stand-up in the 1980's known for his family-friendly routines. And he had a brief film career that includes the underrated and hilarious, Houseguest, and this film – Jingle All the Way – where he goes toe-to-toe with Arnold Schwarzenegger as they viciously fight their way towards a Turbo-Man, the hottest toy of the season! This film has only gotten better with age, thanks in part to a scene-stealing Phil Hartman. One day this film will be in the same hallowed Christmas canon as It's a Wonderful Life and A Christmas Story. It's another Christmas movie where adults act terrible and kids seem adult by comparison.
Screening: 12/04 (DTLA), 12/06 (Houston)
On the 6th Day of Christmas, Rooftop Gave to Me…
…six missing Santa's…
Leave it to Tim Burton to take the best things about Halloween, mix them with the best things about Christmas, and throw in a little stop-motion magic for added measure. A Nightmare Before Christmas probably shouldn't have worked, but it has become as beloved as any Christmas film because it dared to be different. This film has also sort of become a lifestyle for a lot of folks. People dress like the film, get tattooed from the film – it's the new 'goth'. Or maybe it's the old goth and Jack Skellington has just replaced Robert Smith as its poster child? If you want a reminder of just how magical Tim Burton can be when he's motivated by what he's doing, look no further than this film.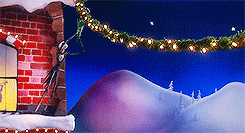 Screening: 12/21 (DTLA), 12/22 (Hollywood)
On the 7th Day of Christmas, Rooftop Gave to Me…
…seven Ralphie's whining…
I know what you're thinking: "Why should I see A Christmas Story on the rooftop when it's going to play every day on TNT all season long?" Because some films demand to be seen on the big screen, and we believe A Christmas Story is one. It's the quintessential Christmas film. It takes everything we love about the holiday and condenses it into one crazily entertaining film that comes in under two hours. We know the words and scenes by heart. Every kid on the planet can relate to Ralphie's plight to get what he wants for Christmas. How many families eat Chinese food on Christmas because of this film? Everything I just mentioned – why not experience it with like-minded strangers on a kick-ass rooftop?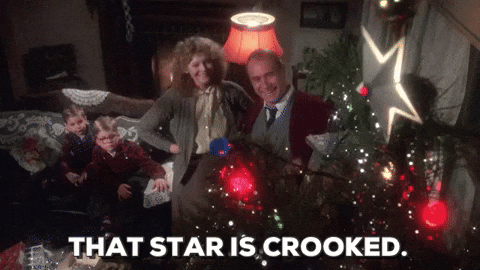 Screening: 12/05 (DTLA), 12/13 (DTLA), 12/16 (Hollywood)
On the 8th Day of Christmas, Rooftop Gave to Me…
…eight Bullock's fibbing…
This is Frank Capra without Frank Capra. It follows all the basic tenants of a Frank Capra film, and even manages to evoke some of the charm. Without this film, Sandra Bullock wouldn't be the star she is today. The success of the film firmly planted her as one of the most bankable actresses in the business. It also features one hell of an ensemble cast: Bill Pullman, Peter Gallagher, Peter Boyle, etc. This came during a period when romantic comedies were the best things studios had going for them, and it manages to still serve as one of the best examples from that time. Sure, it does take what amounts to borderline stalking and turns it into something trying to be charming, but it was a different time, right?
Screening: 12/11 (Houston)
On the 9th Day of Christmas, Rooftop Gave to Me…
…nine Whitney's belting…
The powerhouse team of DENZEL + WHITNEY can't be underestimated. They were both at the height of their powers when this film was released. A remake of The Bishop's Wife, this film is all charm, all fluff, and very little else. But that's all right. Isn't that what we want in a Christmas film? And it comes to us from the great Penny Marshall who also gave us Big and A League of Their Own. She knows, better than anyone, how to combine pure entertainment with the tugging of the heartstrings. Looking back now, it's difficult not to feel a little sad when thinking about just how much we were deprived of the incredible instrument that was Whitney Houston's voice. We didn't get nearly as much as we needed.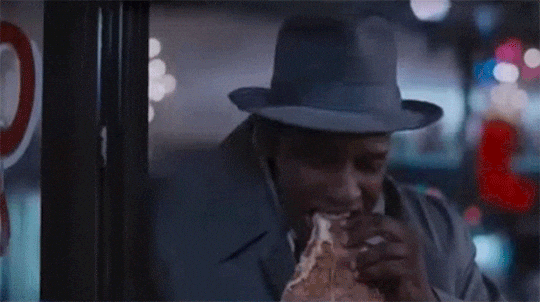 Screening: 12/18 (Houston)
On the 10th Day of Christmas, Rooftop Gave to Me…
…ten flies a-killing…
Ah, nothing says Christmas cheer like…Terry Gilliam? Okay – we know – this isn't necessarily the first film that comes to mind when you think of Christmas movies, but it's entirely applicable! Brazil is the that film your high school friends always told you to check out…and then the film that your college friends told you to check out…and also the film that we are telling you to check out. So – maybe don't be a failure and CHECK IT OUT?! It's just…crazy weird…and crazy wonderful…and everything you expect from and associate with a film from the director of Time Bandits and The Fisher King. It might also boggle your mind, send you into a frenzy, and cause you to question life itself. Ho-Ho-Ho!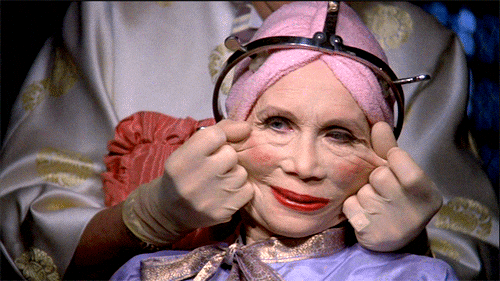 Screening: 12/18 (DTLA)
On the 11th Day of Christmas, Rooftop Gave to Me…
…eleven Bings a-bopping…
White Christmas is still the gold standard for holiday musicals, and why not? It's got everything. Bing Crosby and Rosemary Clooney have never been better, and Danny Kaye and Vera-Ellen aren't too shabby either. The songs are iconic, the technicolor is breathtaking, and even the parts that drag (and there are parts that drag) have a sense of attentive whimsy to them. Directed by the great Michael Curtiz, who also gave us Casablanca, the film has an epic sense of scale when compared to contemporary holiday films. At the end of the day, it all comes down to Bing Crosby singing "White Christmas", and that's enough to continually make this a 'must-see' for all families in December.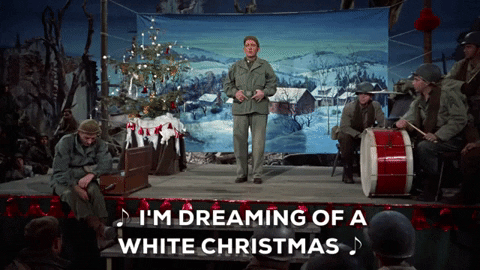 Screening: 12/19 (Houston)
On the 12th Day of Christmas, Rooftop Gave to Me…
…twelve Griswold's grumping…
This might be the most American of all Christmas films. Why? Because it deals with the trials and tribulations that any family might face during the holiday season. Clark Griswold is, basically, Ralphie from A Christmas Story, replacing the gun with a Christmas bonus. It's adult problems. And it's carried out with continued hilarity thanks to Chevy Chase at his absolute best, Randy Quaid stealing every scene he's in, and a terrific supporting cast that has always been a trademark of this franchise. This has become as required a viewing experience for the holidays as The Wizard of Oz. It's also a sad reminder of just how great Chevy Chase was before he turned into a raging monster and ended his career.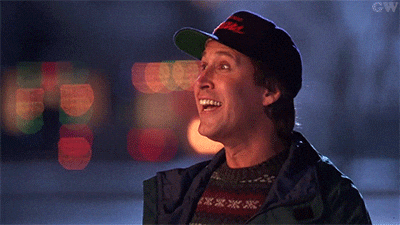 Screening: 12/06 (DTLA), 12/09 (Hollywood), 12/17 (DTLA)
*if a film is playing in a city not listed, that means the screening is SOLD OUT