Five Things We Missed About Going to the Movies
For almost a century, going to the movies has been one of our great traditions. Cinemas have given millions of moviegoers one-of-a-kind experiences like no other. Simply put, there's nothing quite like the magic of the movies.
Unfortunately cinemas took a big hit this past year. We know it has been rough for everyone, including lovers of cinema.
Now that things are looking a little brighter, though, we're celebrating the safe return of cinemas by sharing the things we've missed most about a night out at the movies!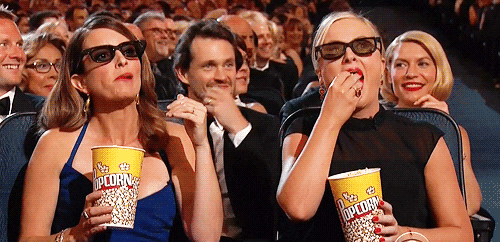 POPCORN
Let's be real – NOTHING beats movie theater popcorn. We've tried all the microwave brands and they just don't measure up to a big tub of buttery goodness fresh from concessions. Throw in your favorite choice of candy and soda, and you can practically taste the summer blockbusters exploding back onto the screen. 

PICKING YOUR SEAT 
What's the best seat in the theater? Some folks have a preference for an aisle seat, while others show up extra early to get that prime seat right in the middle. There are even a brave few who choose to sit in the front row to get up close and personal with all the action. Whether you're a front or back row (or somewhere in between) kind of moviegoer, you can't go wrong – especially when you're watching a movie up on the big screen.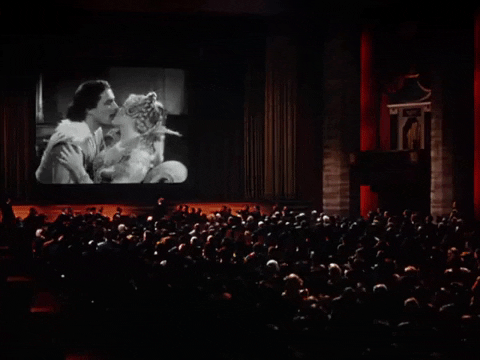 THE BIG SCREEN
There's something magical about movies as they're made to be seen – projected up on the big screen. We've all become well-acquainted with our TVs (it's almost like a member of the family now), but it's a completely different kind of thrill to watch romances come together or dramas unfold up on a big screen at the cinema. It heightens the action, makes the jokes that much funnier, and showcases the nuances of even the most subtle of acting choices. Not to mention, it helps you fully escape into the world of the movie.
THE ESCAPISM
It's been a long year, and we've been more than happy to catch up on the queues from our favorite streaming services. Now that we've seen so much from the comfort of the couch, we're primed and ready to jump back into the pure escapism that comes with a cinematic experience. The excitement of the cinema as a destination, the sense of community that comes from sitting in the dark with a bunch of fellow movie lovers – all these things contribute to an experience that pulls you out of real life and into the movie itself. 
DOWNLOADING AFTER THE MOVIE
There are so many irreplaceable aspects to a night out at the movies, and that feeling when the credits start rolling and it's time to turn and chat about all of your favorite moments is one of the best. Whether you're on a date, hanging with your besties or having a night out with family, downloading about the best and worst parts of the film you just saw is a key part of any movie night.
We can't wait to come back in full force this year, along with the rest of the industry, and bring you the very best social cinema experience possible! We've been planning even more incredible events (like the upcoming themed nights at our Rooftop in San Diego featuring The Greatest Showman and Barb and Star Go to Vista Del Mar), creating Insta-worthy photo moments and expanding our food and drink menus to bring that extra level of magic to your night out! 
We are so excited for what's to come and what to plan next at Rooftop Cinema Club, but we are most excited to have you back! We are and will always be a social cinema, so we literally can't do what we do without you! 
See you at the movies!