5 Films NOT Better Than Top Gun
The law of the land has been settled: TOP GUN is a perfect film. It's Tom Cruise at peak Cruise. It's Tony Scott at peak Scott. It's Val Kilmer at peak douchebag. The action scenes are thrilling, the love scenes are smoking hot, and the whole things just pulsates with pure cinematic abandon. And, since there are no films better than Top Gun, we decided to highlight five films that are not.
5. Days of Thunder (1990)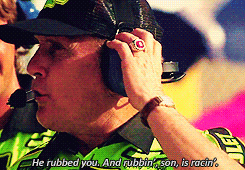 Why Isn't It Better Than Top Gun?
This one really is an enigma. It stars Tom Cruise. It's also directed by Tony Scott. This film is, essentially, Top Gun on a racetrack. But something is missing. It doesn't have the same zeal, the same smart-ass whimsy. It also doesn't have Goose, which is probably the biggest mark against it. Robert Duvall does the best he can to fill the void left by Goose, but it's too vast. The film did well at the box office, but it's not well remembered in 2018. It's NASCAR presents TOP GUN.
PROS: It's where Tom Cruise and Nicole Kidman first met.
CONS: It's not Top Gun.
4. Top Dog (1995)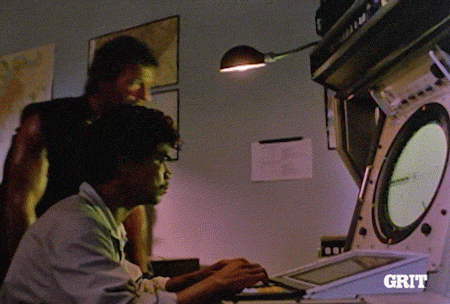 Why Isn't It Better Than Top Gun?
Maybe the plot has something to do with it? It's about a cop (played by Chuck Norris) who is partnered with a Dog named "Reno" to take down a group of domestic terrorists. Notice anything missing from that plot description? No jets. No horses. No Goose. At least it has "Top" in its name, which does bring it closer to Top Gun than thousands of other films. This film tanked at the box office and hasn't held up well in the ensuing years. As far as man/dog buddy comedies go, it's not even mediocre. 
PROS: Chuck Norris is a kicking machine.
CONS: It's not Top Gun.
3. West Side Story (1961)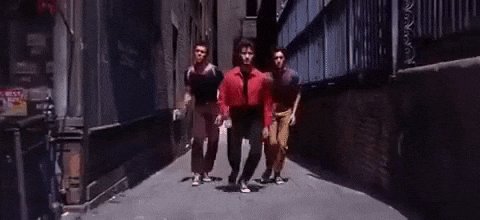 Why Isn't It Better Than Top Gun?
If you're just reading about the film, you automatically get your hopes up. I mean – a huge part of the plot revolves around "Jets". Unfortunately, it's not the kind of jets you're thinking about – not the kind that Goose flew. These Jets are street toughs – street toughs who sing and dance. None of these guys could handle even 10% of Tom Cruise's charisma or Val Kilmer's arrogance. These hoodlums twirl around with their switchblades, but let's put them in an F-18 Super Hornet and see how they do. Jets, my ass.
PROS: The singing and dancing is genuinely stunning.
CONS: It's not Top Gun.
2. Star Trek IV: The Voyage Home (1986)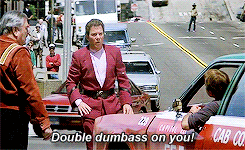 Why Isn't It Better Than Top Gun?
This fourth installment of the cinematic Star Trek universe came out the exact same year as Top Gun, so one might have thought they would have hedged their bets and added something to compete, like Goose. Nope. This film even sees the crew of the Enterprise returning to Earth…to get some humpback whales…because…yeah…humpback whales. They arrive in San Francisco which is VERY close in name to San Diego, where Top Gun was filmed. So many missed opportunities by Kirk & Company.
PROS: See above GIF.
CONS: It's not Top Gun.
1. Top Gun 2 (2019)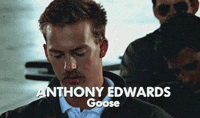 Why Isn't It Better Than Top Gun?
Look – no one is more excited than us that Top Gun is getting a sequel, but its serious lack of Goose makes us question both why it exists and how it could possibly hope to ever be as good as the original. Tom Cruise is back. Val Kilmer is back. And we assume the jets in this film will not be singing and dancing. But you take the best thing about the Top Gun sequel, replace it with Goose, and the film instantly becomes 100% better. Also, a Top Gun film has to top any Top Gun list. It's law.
PROS: It's Top Gun.
CONS: It's not Top Gun.