5 Actors from 2018 You'd Love to Find Under Your Christmas Tree
Also known as the Timothée Chalamet Memorial List.

We woke up this morning and thought: Why not throw our guys some love? 2018 has been a terrific year for films, and an even better year for some smoldering, crushable performances. We certainly don't want to come across as 'obsessed' with the male form (and you'll find our lady-centric list soon enough), but who are we kidding – it's impossible not to get google-eyed at some of these dashing dudes.
5. Nick Robinson – Love, Simon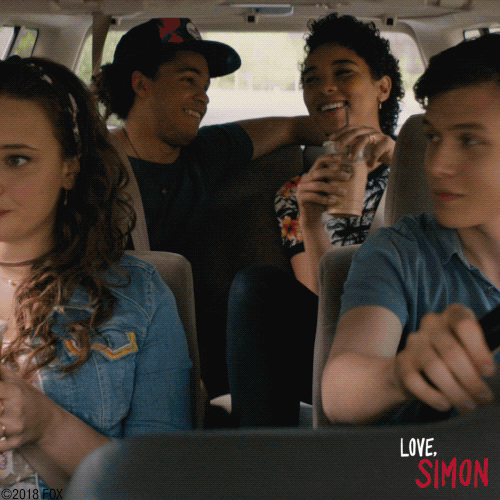 So: if you saw Love, Simon, you're already keenly aware that Nick Robinson is one of the most adorable things on Planet Earth. His charisma is largely what takes a fairly run-of-the-mill story and turns it into something wholly memorable. LGBTQ kids all over the world have been waiting on their version of a John Hughes love story and this film – and its lead performer – gave them their crushable fix. Hell, just his face alone when he's on that Ferris wheel is enough to put him on this list.
ALSO CHECK OUT: The Kings of Summer (2013)
4. John Krasinski – A Quiet Place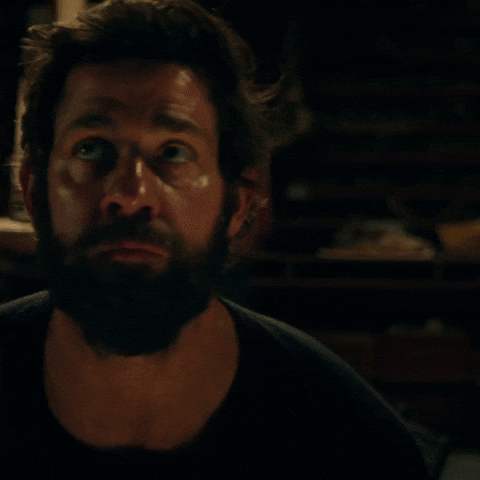 We've got some hardcore dad crushing going on here. It's Jim…from The Office…with a sexy beard…protecting his family from monsters. Krasinski barely says a word in the entire film but manages to come across as the most masculine hero of the year…and the only super power he has is his ability to look terribly concerned and threatened anytime someone so much as farts. We wish his character suffered a better fate, but that's generally what happens to the sexiest among us.
ALSO CHECK OUT: Promised Land (2012)
3. Ryan Gosling – First Man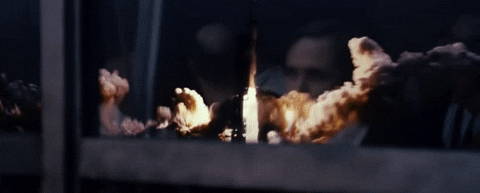 A list like this without Gosling instantly loses all credibility. And, in most years, he would have easily topped this list. But, his take on astronaut Neil Armstrong is more quiet vulnerability and seething machismo, putting the charm on hold. But that doesn't stop his natural sexual musk from oozing out all over every frame of this film. I think it's all the shots of Gosling intently watching rockets launch that make him such an erotic force in this film. And he will always be our 'first man'.
ALSO CHECK OUT: Every Ryan Gosling Film EVER.
2. Billy Magnussen – Game Night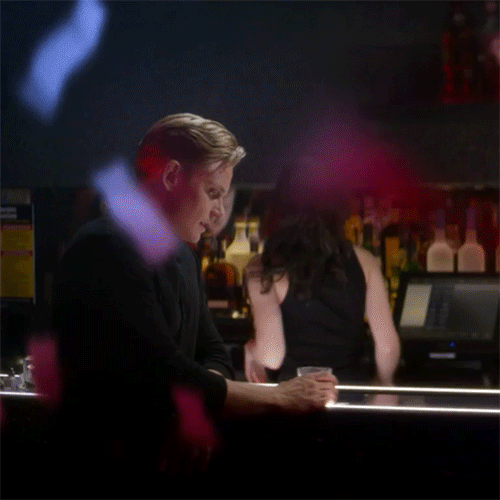 Our eyes have been fixated on Billy Magnussen for a while now, from his role as the dashing prince in Into the Woods to the sheer insanity of The Big Short and Ingrid Goes West. But it was his role in this year's Game Night that finally gave him the scene-stealing vehicle he deserved. Couple that with his role on the Netflix series, Maniac, and you get two equally sultry performances from someone who plays awkward sexiness better than anyone. And no one rocks a form fitting shirt better either.
ALSO CHECK OUT: Ingrid Goes West (2017)
1. Michael B. Jordan – Black Panther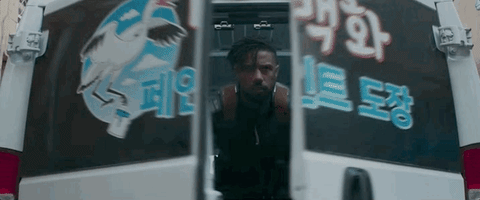 ALL HAIL THE KING! In fairness, we could have also gone with his performance in Creed II, but it's all about the hair, y'all. It's that combination of brooding chaos and emotional instability that make this the mother of all hotness. It doesn't hurt that he's still jacked from the first Creed film and looks like he could literally just devour you. As long as he keeps making movies, he's gonna keep making these kinds of lists, because he is – quite literally – a walking assembly of seething emo manliness.
ALSO CHECK OUT: Duh. FRIDAY NIGHT LIGHTS.