10 MERYL STREEP SAYINGS THAT WILL GET YOU THROUGH THE SUMMER
(image above from Time magazine)
There's only one person who can do a better job at being you on the big screen, and her name is Meryl Streep. During an affluent career, which produced as many award nominations as a boat full of successful actors (21 Academy Award nominations, 31 Golden Globe nominations, 5 Grammy nominations but who's really counting anymore), Meryl has played the roles of Polish holocaust survivor, British Prime Minister, international fashion icon, chef personality, Catholic school principal, independent hotelier in the Greek islands, Mrs. Fox so convincingly that we can't even remember how the actual person/animal looked like before. Happy early birthday to one of the greatest actresses of our time, may she live long enough to play every interesting person ever lived including herself! Here are 10 things she said that make us love her even more:
1. While being interviewed by Ellen DeGeneres, she explained why she donated her entire salary from "Iron Lady" to the Women's History Museum:
"We think women's history needs to be told."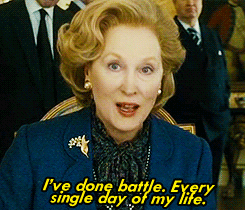 2. When asked by Stephen Colbert at NJPAC for Montclair Film about the time she almost went to law school, Ms. Streep said she was in a play the night before and slept through the exam because she "went out with the boys."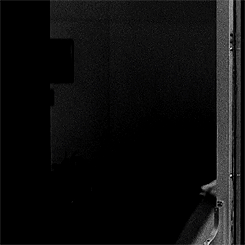 3.  At the 2017 Golden Globes, Meryl Streep delivered a speech that would make even Khaleesi shudder:
"Disrespect invites disrespect, violence incites violence. And when the powerful use their position to bully others, we all lose."
4. Upon accepting an honorary degree from the University of Indiana, she was asked what young performers should keep in mind and answered in a very Meryl-Streep way:
"For young men, and women, too, what makes you different or weird, that's your strength. Everyone tries to look a cookie-cutter kind of way, and actually the people who look different are the ones who get picked up. I used to hate my nose. Now, I don't."
5. In 2011, online interview magazine "The Talks" asked Meryl what makes her happy and she said:
"Everything that truly makes us happy is quite simple: love, sex, and food!"
6. The following feels like it came straight from the mouth of Dalai Lama:
"You can't get spoiled if you do your own ironing."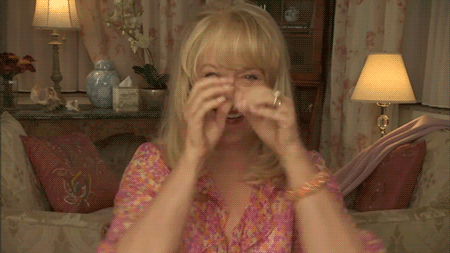 7. That time when Michelle Obama invited her for a chat and she said:
"My mentor was my mother. She walked into a room and lit it up, and people were sad when she left. That, to me, is what really matters: who you touch and how."
8. Delivering a commencement speech at Vassar College, Meryl was more impressive than a Jedi master when she said:
"Take your heart to work, and ask the most and best of everybody else too."
9. In an interview with Lufthansa magazine, she was asked if she's someone who plans for the future and she said:
"When I was younger I was, yes. I always thought about where the journey would take me, but now I don't mind drifting along and finding myself in new situations. I like it, actually."
10. Pretty sure this is a fortune cookie saying also but Meryl Streep said it first:
"Guard your good mood."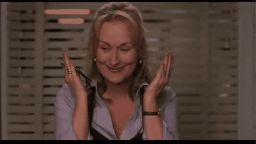 Can Meryl Streep act like she's running for President, win the role, and pass it to someone she likes so we can all move on with our lives already?