What "Women in Film" Means to Me
When I was a kid, I just gravitated to films featuring strong female protagonists. I didn't really get teased for it, but it certainly didn't seem normal that all my friends were wanting to watch Die Hard, and I was making the case for why Steel Magnolias was the way to go. Of course, it was perfectly normal – in hindsight, I obviously just had better taste than my friends. This is the way it's always been for me, and, even today, the films I get most excited about are the films that have a more dominant female influence, either in front of or behind the camera. Slowly but surely, it seems like the rest of the movie-watching world is coming around.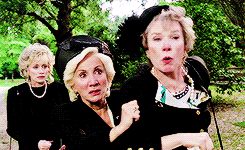 Somehow, it's easier for society to accept women in front of the camera. Some of the greatest screen stars of all-time have been women – Marilyn Monroe, Audrey Hepburn, Meryl Streep. Both women and men flock to the theatres to see them in action, though potentially for very different reasons. But, behind the camera, it's a very different story, particularly in 2019. It's crazy to think, but there were more notable women directors in the silent film era and the cinema of the 1930's than there are now, decades and decades later. 
We hear all the time about "how far we've come." Patty Jenkins directs Wonder Woman and Greta Gerwig directs Lady Bird and, suddenly, the gender gap is gone? Not even close. Last year, less than 5% of released films were directed by women. Less than five. Even when a portion of that five percent were some of the most acclaimed and highest grossing films of the year, the stagnant incline is representative of the fact that there's more than box office performance at play here. And how do we combat something so deep-rooted and systemic?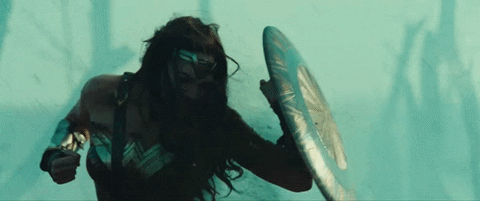 Companies like Disney and Blumhouse have made public announcements about their focused efforts to diversify their directing slates. And they seem to be honoring that. But that is just a drop in the bucket when you consider all the major and independent studios operating today. So, when you're not sure exactly how to help – you do what you can. And a great way to draw more attention to the gender gap is to remind people of how vital and necessary women are behind the camera, and not just with the blockbusters that get the attention.
In September, we at Rooftop are doing our (admittedly small) part. We're celebrating women. In front of the camera, behind the camera – you name it. We're reintroducing folks to classics by Penny Marshall, Penelope Spheeris, Amy Heckerling, and others. We're celebrating films that embrace female protagonists like Desperately Seeking Susan, Moonstruck, Booksmart, Thelma & Louise, and many more. And we're holding what we're calling RoofTalks, where we invite special guests and moderators to recontextualize classic films for our audiences, with an emphasis on how they relate to women, particularly through a 2019 lens.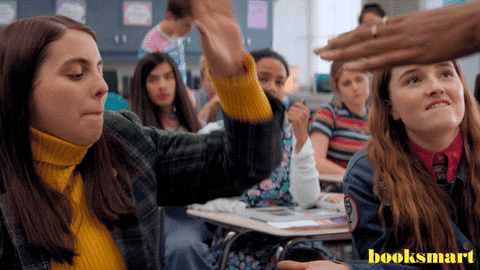 We know it's not monumental. And we do try and celebrate women all year long on our screens. But bringing specific attention to something we care so much about just seems like a no-brainer to us. I am still the guy who will grab Now and Then off the shelf over Stand By Me, and our September program is a way to do that on a grander scale. We want you to reconnect with classics you might have forgotten, discover gems you didn't know existed, and help us do our part in celebrating women on and off the big screen. I mean – Duh.