What "Black Cinema" Means to Me
SHOUT IT FROM THE ROOFTOPS is our new monthly commentary brought to you by Billy Ray Brewton, our Head of Programming, to (hopefully) give you a glimpse into why we screen the movies we do. This is our cinematic voice and we wanna blast it out to the masses! We know you love film. We do too. This is why.
—
Growing up in rural Alabama, I wasn't necessarily predisposed to "black cinema."
As a kid, I'd ride my bike to the local video store and – in exchange for a couple hours of work putting returned VHS tapes back on the shelves – the manager would let me take home a stack of VHS tapes. He didn't care which ones – horror, comedy, action, drama – anything. His name was Mike and he was a terrible influence on me. But Mike understood film. And he loved film. And, even though our community had a less than 1% black population, Mike would always keep the shelves stocked with films that appealed to a community he didn't really serve. Did it make solid business sense? Of course not. Did it help expose a hyper gay white kid to a world of films that broadened his cinematic horizons? Without question.
The first piece of black cinema I remember taking home from the video store was Boyz N the Hood, directed by the late John Singleton. I was obsessed with Siskel & Ebert's weekly show, and a lot of what I watched was based on their recommendations. I remember seeing them discuss Boyz N the Hood – and how profound and important it was – and it immediately became the film I needed to see as soon as possible. Since it wasn't playing at any theatres in Northern Alabama, I had to wait on Mike to get it at the VHS store. When he did, I ended up having to wait an extra week because he only had one copy and it kept getting rented.
Seeing that film for the first time was, indeed, "profound" and "important." At the time (I think I was around eleven), the only insight I had into black culture was the brief glimpses I would get driving with my father to work in Chattanooga, Tennessee. Apart from that, and reruns of "Sanford & Son," I was clueless as hell. Boyz N the Hood introduced me to a world I didn't know, characters I'd never seen on screen before, and the impactful idea that great storytelling doesn't always have to be uplifting and upbeat. It can have a message, and that message can be violent and raw and geared towards an attempt at understanding. That said, it can also be entirely lighthearted like Friday (a soundtrack I all but wore out).
From that point forward, I was hooked. I'd rent anything and everything that came into the store: Juice, Fresh, New Jack City, Menace 2 Society, Set It Off – you name it. I even had Mike track down older, more obscure titles like The Brother from Another Planet and Cooley High. I would purchase books about films and read up on all the films I had missed out on, and then make it a mission to track down those titles – the good and the bad. I wish I could say a lot has changed in the intervening years, but I am fortunate that those skillsets are still the foundation of my what I do as a programmer – look for cool films and show them to people.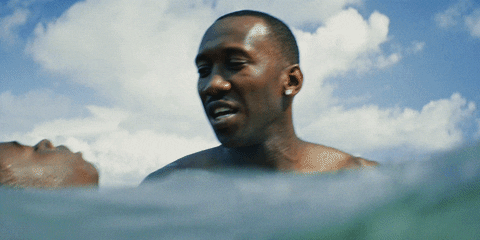 While I am extremely lucky that Mike and his video store chose to carry films that strayed outside the demographic they predominantly served, it's astounding to me that I would have to wait so long to see something because they only carried one copy of certain films. The more opportunities people have to see diversity in art, the more possibilities exist to open minds, expand horizons, and ultimately bring people together. And there, in a small video store in Rosalie, Alabama, Mike was helping do all those things in his own, subtle way.
This brings us to Black Cinema Month at Rooftop Cinema Club this June. Why? Forget that – why not? Society falls into this trap of thinking that black culture can only be emphasized in February, and that just doesn't work for me. We don't screen films in February, so we're supposed to – what – just not celebrate something we love, and something that's important to our audience, because it doesn't fit in with a preordained theme? Black cinema should be celebrated every single month of the year, consistently – because black cinema is American cinema. Period.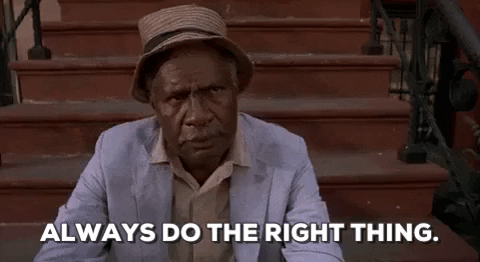 Citizen Kane is no more important than Do the Right Thing. The Godfather is no more important than Boyz N the Hood. Each film should be recognized for its uniqueness and, while we'll be celebrating black cinema across our rooftops all season long, we're giving it the spotlight in June. We just felt like we needed to refocus our efforts with somewhat of a bang.
That video store closed down a few years ago. It lasted a lot longer than most. The films that it cherished and exposed to countless generations are so readily available now – you can open up any streaming app and find most of them. But, back in the early 90s, there was a certain magic in showing up to a video store, not knowing what you were going to find, and walking out with a new adventure…a new point of view…a new example of life outside your own. And, if the video store did a good job of curating, your education was a beautiful thing. I am the modern day equivalent of the video store guy. I am the modern day Mike. I learned from the best.