Top 10 Stoner Movies of All Time
Partner Content with March and Ash | Written by Tom Searcy
Sitting down to a good stoner film with a freshly-rolled joint is a favorite pastime most stoners can agree upon. Whether watching at home on the couch or at a theater on the big screen, stoner films bring people together over their common love of the plant. With cannabis having such a heavy influence in Hollywood culture, it's no wonder stoner films continue to be a hit.
Some of the greatest stoner movies are funny, light-hearted parodies of the everyday lives of stoners, while others touch upon more serious subject matters in the world of cannabis, like the dangers associated with illegal cultivation or transporting. Whatever your forte for cannabis in film, this list gives a succinct overview of some of our favorites.
Be sure to join March and Ash for our Aug. 6 screening of Super Troopers at Rooftop Cinema Club Embarcadero and a night of shenanigans. Enjoy 15% off your favorite cannabis products when you use code Rooftop15 at marchandash.com. Learn more about the event and get tickets here. Also, please note that Rooftop Cinema Club Embarcadero is a non-smoking venue, so we urge you to indulge responsibly before arrival or with smoke-free goodies, and absolutely no driving while under the influence.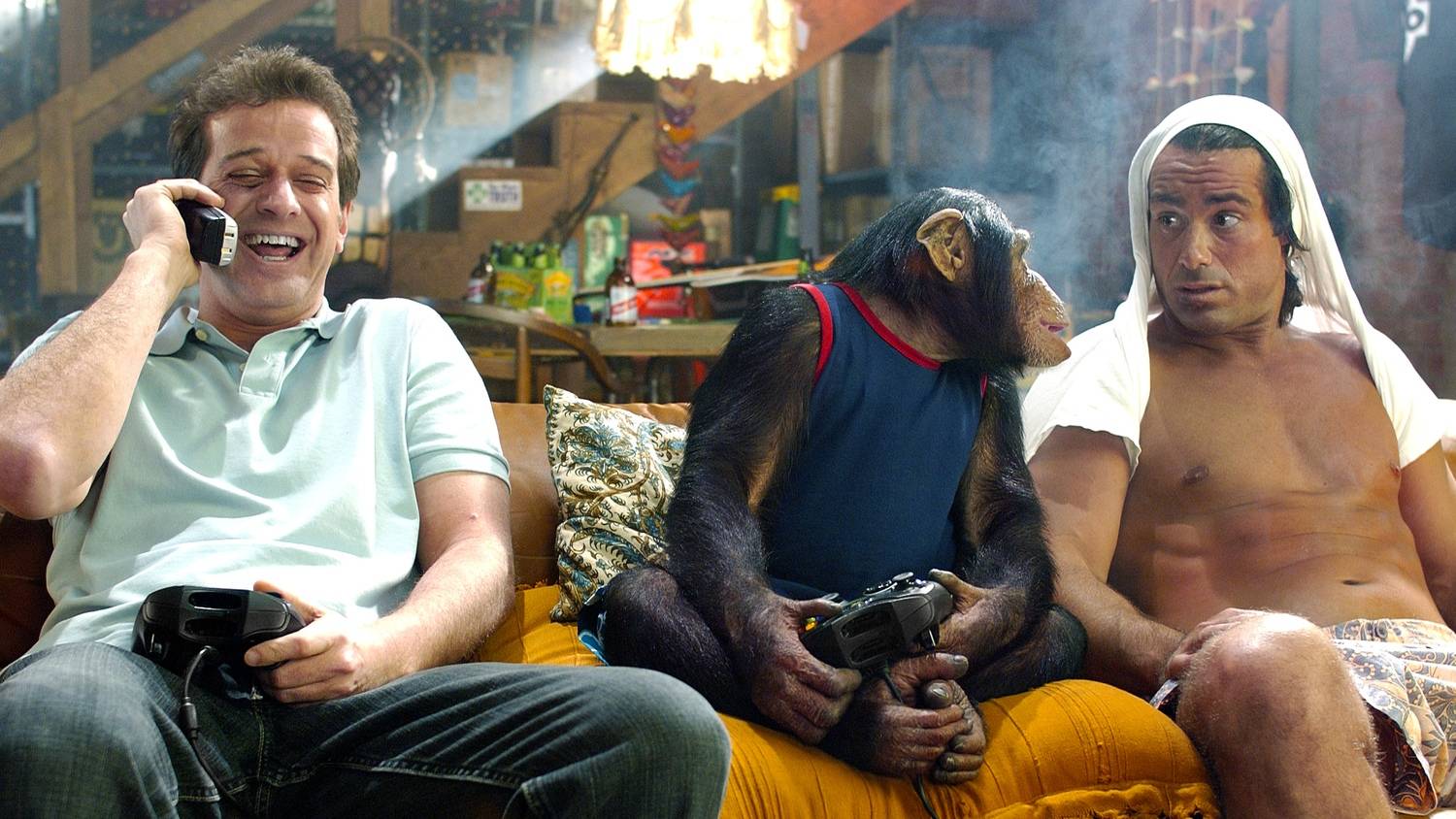 Grandma's Boy
Grandma's Boy tells the story of man-child Alex, who is unable to pay his rent with his video game programmer wages and forced to move in with his grandmother and her two roommates. Living with a trio of senior women, Alex must find ways to accommodate his stoner habits in his new living situation. Meanwhile at work, he is competing with another game programmer for a promotion within the company and attempting to court his supervisor, Samantha.
This stoner comedy features a hilarious cast including Allen Covert, Nick Swardson, Peter Dante, Shirley Jones, Doris Roberts, and Joel David Moore. Plus, keep your eyes peeled for a pre-Superbad Jonah Hill!
Half-Baked
After their fellow stoner is arrested for killing a police horse by feeding it munchies, three stoners must get off the couch long enough to formulate a plan to get their friend out of jail. The plan is to steal pharmaceutical-grade cannabis from a lab and resell it to generate bail money.
This film stars Dave Chapelle in one of his earliest roles, long before Chappelle's Show. Jim Breuer and Harland Davis also shine in this stoner adventure. It has been reviewed as "the kind of movie only pot smokers (former, current, potential) will enjoy," and we do.
Saving Grace
Grace, the main character, is a widow who was left with insurmountable debt she didn't know her husband had accumulated. With fear she will lose everything, she turns to growing black market cannabis with her gardener in her greenhouse to pay off the banks and not lose her manor. This film is not only a good laugh and inspiring, it's interesting to watch Grace grow from a naive housewife into a savvy cultivator, realizing her own potential. Strong women and cannabis always make for a great story.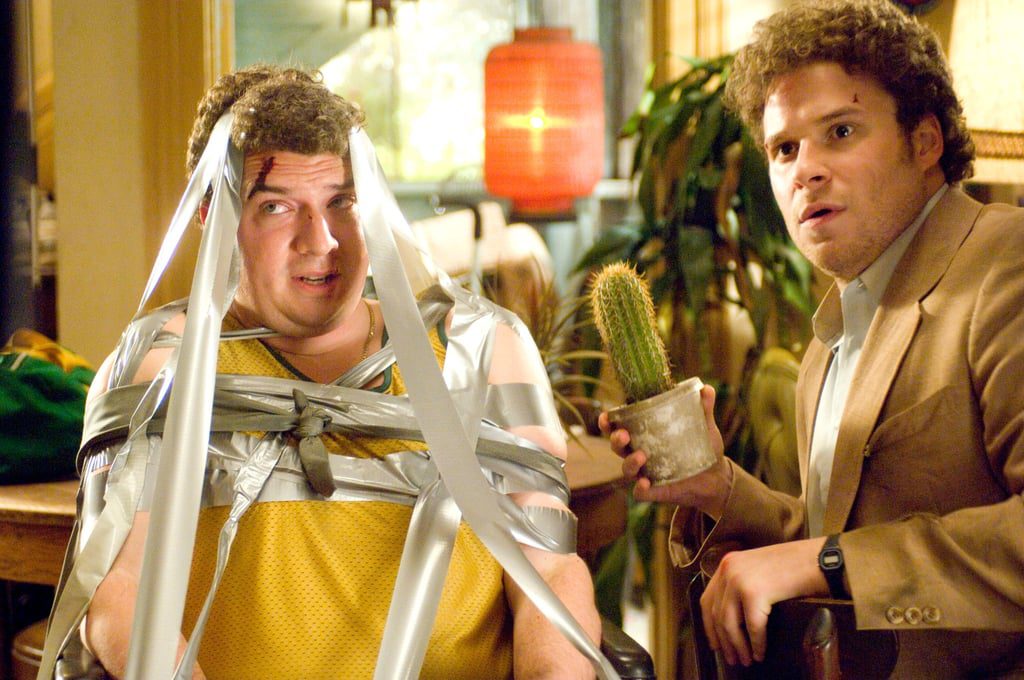 Pineapple Express
An extremely rare and potent cultivar is left at the scene of a murder, now a stoner and his dealer are on the run from the killer and a crooked cop in this stoner buddy comedy. Featuring the comedic duo Seth Rogen and James Franco, this 2008 film has become a standard for stoner films and in turn, created a renaissance for the otherwise mild pineapple express cultivar, a cross of Hawaiian x Trainwreck.
Detroit Rock City
Detroit Rock City is a film that sums up rock music and the '70s. Combining The Wizard of Oz formula with the late 1970s, four high school friends must find their way from Columbus, Ohio to Detroit, Michigan to see a KISS concert on a school night. During the journey each of them overcomes an obstacle resulting in personal growth.
This film gives a real sense of what it was like to be a stoner teen in the '70s, from spilling bongs at band practice to lighting up a doobie with friends. The film features a phenomenal collection of '70s music, celebrity cameos, and a closing scene from the KISS concert that makes cinema history.
The Big Lebowski
After being mistaken as The Big Lebowski, Jeff "The Dude" Lebowski is caught up in a kidnap and ransom scheme that only gets stranger as the movie progresses. The real gem of this film is the character created by Jeff Bridges, The Dude. The iconic character was based on an American Film producer named Jeff Dowd. The Dude is the classic, stereotypical man-child stoner character and many popular stoner film characters have been inspired by this model set by Bridges. 
Jeff Dowd is famous for being a part of the Seattle 7, a group arrested for protesting the Vietnam war. The Coen brothers, who wrote, produced and directed The Big Lebowski, met Dowd while promoting their first film Blood Simple. This film stars an incredibly stellar cast including Jeff Bridges, John Goodman, Steve Buscemi, Julianne Moore, Philip Seymour Hoffman, Tara Reid, and John Turturro.
Super High Me
Inspired by Morgan Spurlock's Super Size Me, comedian Doug Benson takes on a challenge of new heights by abstaining from cannabis for 30 days, then consuming enormous amounts of cannabis for the next 30 days to compare the effects. He documents this journey for our sheer enjoyment. During his experiment, Doug participates in many tests that show the results cannabis might have on his physical health, mental health, psychic abilities and more.
With footage from comedy shows and lots of celebrity appearances, this is a must-see for stoners and non-stoners alike. While mostly a comedy, this documentary also takes a more serious look at the crisis of medical cannabis access in Los Angeles. 
Super Troopers
Five maple syrup-chugging, overly eager Vermont State Troopers get into hijinks and pranks within their squad while maintaining a rivalry with the local PD. Also under pressure by the state to be shut down, the Super Troopers must follow the trail of a drug deal gone bad to find the source of the drugs and uncover a mountain of police corruption. This stoner comedy is full of one-liners, slapstick humor, and provides an absolutely hysterical take on life behind the badge. Another hit from the Broken Lizard comedy troupe!
If you want to catch this one on the big screen, make sure you grab your tickets to our special screening of Super Troopers at Rooftop Cinema Club Embarcadero on Aug. 6, presented by March & Ash!
Friday
A classic mid '90s comedy, Craig and Smokey spend a Friday smoking out their neighborhood after Craig gets fired from his job and is under pressure from his father to find a new job or move out! Craig and Smokey navigate the South Central Los Angeles area for the next 16 hours attempting to acquire $200 to pay off Smokey's weed debt.
The 1995 film marks rapper Ice Cube's screenwriting debut. A light-hearted colorful examination of life in the hood, Craig and Smokey's day consists of run-ins with a long list of characters from the surrounding neighborhood as they attempt to reconcile Smokey's debt.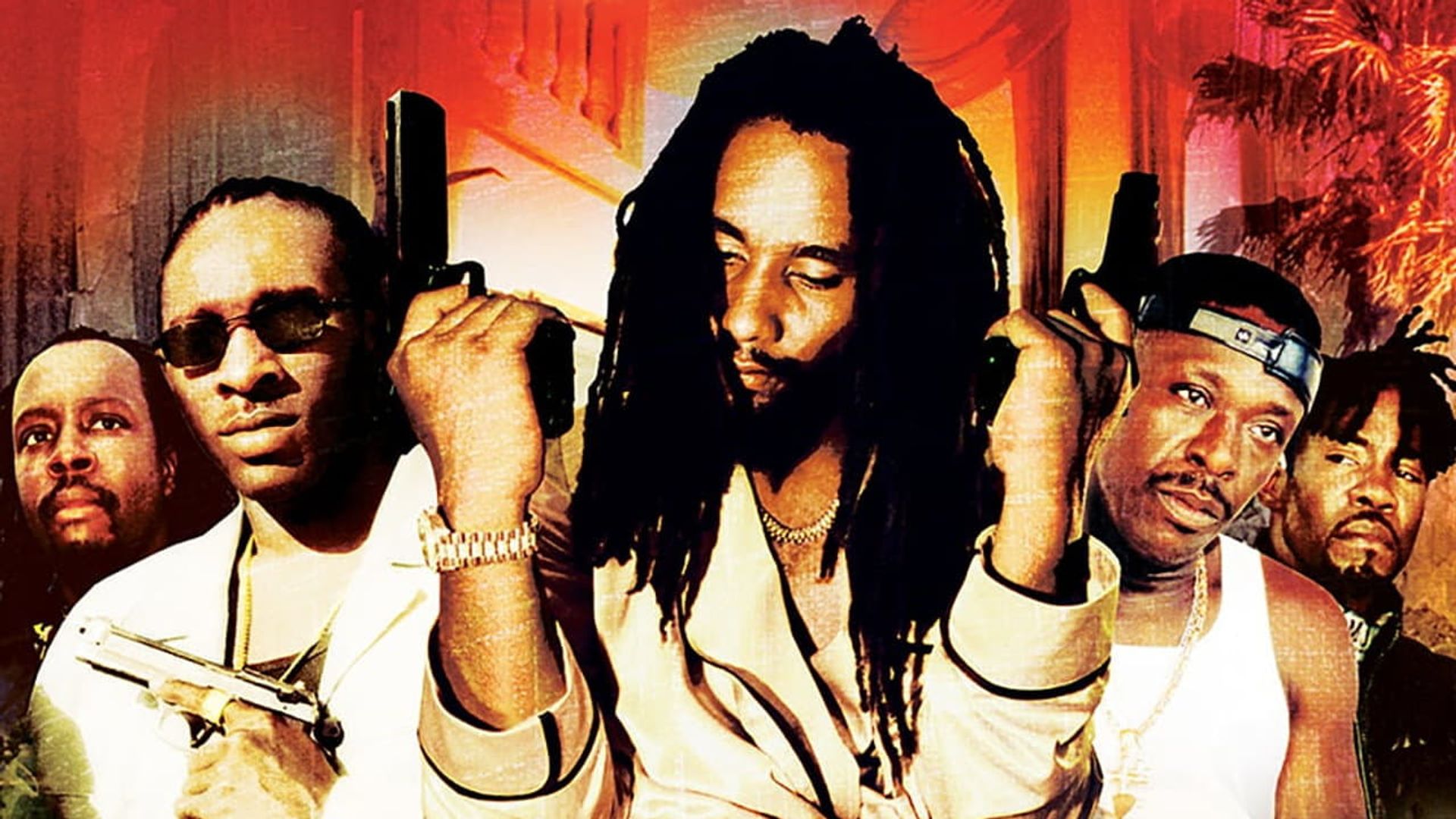 Shottas
Shottas is a Jamaican film starring Reggae heavyweights Kymani Marley (Bigz) and Spragga Benz (Wayne). The film takes place in Miami but starts in the streets of Kingston, Jamaica. In this tale of Jamaican gangs and ganja smuggling, Bigz and Wayne obtain visas to America after committing a murder and robbing a soda truck. The two take their hustling to the streets of Miami where eventually they are both deported back to Jamaica. While there, they decide to hit the streets even harder, going against two Miami drug dealers.
This film also features the talents of Louie Rankin, Paul Campbell and Wycleaf Jean, with music by 8-time Grammy-winning artist and son of the legendary Bob Marley, Stephen Marley.
—
March and Ash is a customer-focused, licensed cannabis dispensary with four locations in Mission Valley, City Heights, Vista, and Imperial Valley. We believe that consumers deserve a comfortable and confident cannabis experience, and we prioritize customer education, safety, and satisfaction at our dispensaries. Shop our wide selection in-store, online, or in-app.
It's important to consult with your medical doctor before consuming cannabis if you take any other medications, as cannabis may interact with your body differently. This article is not meant to serve as medical advice, but rather provide information about the purported effects of cannabis as it relates to sleep. Know the risks associated with cannabis.
License Numbers: C10-0000076-LIC, C10-0000541-LIC, C10-0000636-LIC, C10-0000778-LIC