Top 10 Beer Moments in Film
August 2nd marks International Beer Day – an excuse for indulgence, bloating, possibly vomiting, but most importantly fun. It began as an experimental idea back in 2007, but has since grown to stretch across roughly 1,000 cities in more than 100 countries. No matter where you are in the world, beer drinking can often lead to an entertaining turn of events – and can make for some really great movie scenes. Here are our top 10 picks for beer moments in film. 
1. Animal House (1978)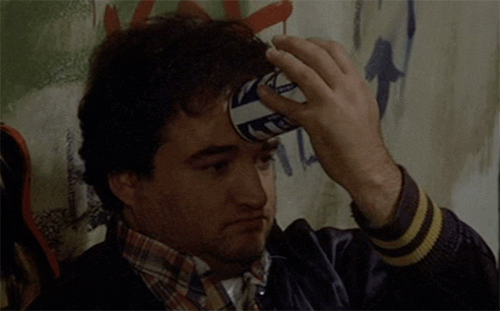 This classic film showcased the late, great John Belushi in all his comedic glory and also portrayed the college party scene as a hectic whirlwind of debauchery. Whether Belushi was crushing beer cans on his head or chanting "Toga!" at the top of his lungs, this timeless film will forever be a cinematic staple. 
2. 
Old School (2003)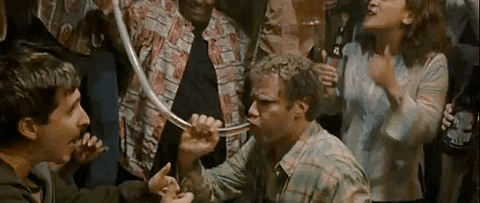 What's even more chaotic than a normal college fraternity? How about a motley crew of young, middle-aged and senior citizens alike. This whacky film shows the most unlikely of friendships and proves that age is most definitely just a number. 
3. Good Will Hunting (1997)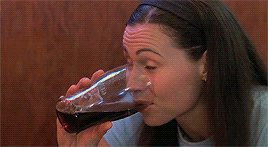 In a hilarious scene starring Minnie Driver as Skylar, she completely blindsides Will and his crew with a raunchy joke that had Guinness spilling from her mouth as the punchline. 
4. The Shawshank Redemption (1994)

This selection may come as a surprise to some due to the variety of iconic moments, but the rooftop scene with the prisoners and guards is certainly among them (plus, we obviously like rooftops). Andy Dufresne cutting a deal to get his fellow inmates a round of beers to escape their harsh reality is why this film makes the list. 
5. Django Unchained (2012)

Tarantino's exciting take on Western films brings to the table action, drama, comedy…but also beer. The scene where Doctor Schultz shares a beer with his new companion Django, all while surrounded by armed law enforcement is one of the most memorable scenes in the film. 
6. Harry Potter and the Half-Blood Prince (2009)

Although this beverage doesn't quite have traditional beer's "Liquid Luck" effect, Butterbeer at the Three Broomsticks in Hogsmeade deserves a mention. 
7. The Bad News Bears (1976)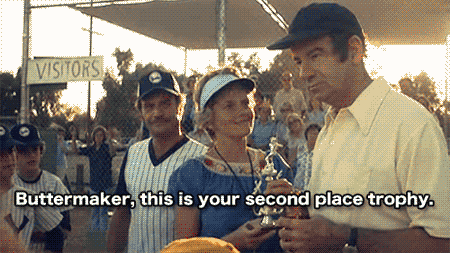 Morris Buttermaker is one of the most iconic characters in sports-related film. The washed-up but lovable former minor league baseball player is rarely coaching without a beer in-hand. 
8. Jaws (1975) 

"Hooper!" This choice is not an obvious one, but Robert Shaw as the rugged and ball-busting Quint is impossible to forget. This scene where he does a little machismo peacocking while crushing a beer in front of Richard Dreyfuss' character Hooper shows their tense and hysterical chemistry.
9. Superbad (2007)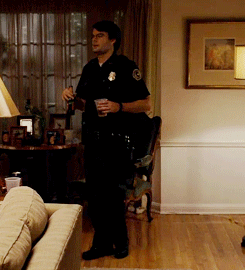 This film is basically about dorky high school kids in pursuit of booze, but along the way there is a fantastic use of supporting cast. Namely among them is Bill Hader as one of the two cops that befriends the infamous McLovin and knocks back a cold one while getting jiggy with it. 
10. Wayne's World (1992)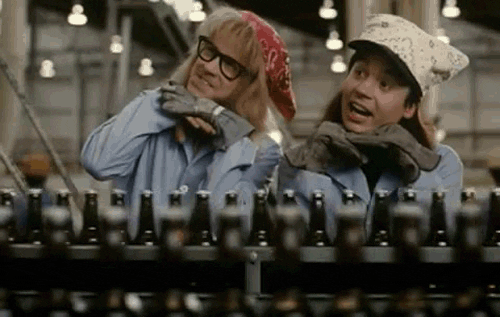 This comedy cult classic had audiences fall in love with the goofy duo of Wayne and Garth. When they visit Milwaukee, a.k.a. Brew City, they recreate the opening scene from Laverne & Shirley at the fictitious "Shotz Brewery." Cheers, fellow beer-lovers! 
Bonus Movie – Blockers (2018)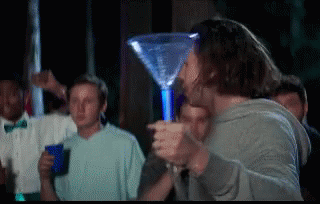 John Cena's signature "You can't see me" mantra might work for his professional wrestling career, but we can't unsee him in this ridiculous scene. John Cena holds title belts in the WWE, but also has the belt for most disgusting butt-chugging attempt on-screen. Unfortunately for you, we had to put this on the list.