The Return of a Great American Institution: The Drive-In
Growing up in England, the drive-in was an untouchable and enchanting world that I wanted to escape to, a land where movies and their mystical characters reigned supreme. Watching Danny and Sandy in Grease and that dancing hot dog on the big screen certainly didn't help with my longing. It conjured up feelings of love and admiration for this captivating way to watch your favourite movies from the comfort of your car. To me, drive-ins looked like pure fun and as American as Mustangs, cheeseburgers, peanut butter and Elvis. They truly were – and still are – a cultural icon.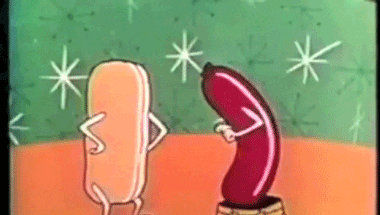 The first patented drive-in was opened in 1933 in New Jersey by a gentleman named Richard Hollingshead. He would advertise it as a place where "The whole family is welcome, regardless of how noisy the children are." 
Drive-ins then gained immense popularity during the 1950s and '60s and grew to over 4,000 theaters throughout the U.S. So much was its appeal that discontented nannies started to protest outside their cinematic doors, accusing the drive-ins of taking their livelihoods, as they became a space for quality family time and an affordable date night option with the kids snuggled up in the back seats.
Unfortunately, things were not to last. As land became more valuable, the drive-in owners began to shut the doors and sell to developers to build superstores and industrial parks. This great American invention dwindled fast, and with just over 300 now left in the United States, it looked as though it was becoming a beautiful relic that was fading into obscurity. That is until now…
The fascination of the drive-in has never left me. So much so that 5 years ago we started London's first drive-in theater – Drive-In Film Club – and proudly picked up an industry award for commercial events. We ran our new love for three wonderful years, but with the Rooftop Cinema Club starting to take all our focus, we had to wave goodbye to this little bit of film history.
I was convinced it would stay locked in the archives of my mind alongside the childhood dreams of those dancing refreshments but, alas, the world shifted. With the widespread closure of cinemas, including ours, drive-in movie theaters around the world have been enjoying newfound fame and popularity where social distancing is a must.
Film fans are escaping the lockdown whilst staying gloriously sealed off from fellow viewers. 
In hope of providing some relief during these difficult times, Rooftop Cinema Club are proud to announce The Drive-in: a vehicle to escape through the power of film, while still adhering to and respecting the current safety recommendations.
We believe this experience will be essential to the times with a focus on safety, value and community.
Safety
First and foremost, service at The Drive-In is entirely contactless. At no point are you required to make physical contact with staff or other attendees – tickets are purchased online, you remain in your car to view the film, the audio is streamed through your car stereo, and you are welcome to bring your own food and drink or collect your concessions from a safe pick-up point at the venue.
Value
Tickets are priced by vehicle, regardless of the occupancy; so a family of 5 can attend a screening for as little as $28. As mentioned, you are very welcome to bring your own food and snacks to save money and, in addition, we are committed to making a percentage of our screenings complimentary to the public as a way to give back to the community.
Community
We want to bring people together, albeit safely, during the age of social distancing. We believe that leaving your home in the safety of your vehicle will provide a fresh opportunity to share new experiences with the people you're isolated with. We also want to give our staff an opportunity to earn a living without compromising their health. And finally, we are partnering with local businesses like restaurants, bars and audio/visual companies so they too can continue to operate and generate economic value.
When watching a film in a cinema full of people, there is an energy and a feeling of magic in the air that can only come from the presence of other humans – watching what you're watching, seeing what you're seeing. You may not have the audience next to you, but we are confident that this nostalgic environment of everybody in their cars, hearing the ambient noise of people responding in the distance will be just as blissfully satisfying. In these moments, we will be dreaming together. 
Drive-in theaters first arrived when the world was recovering from economic turmoil, and here it is again to help us on our way. It truly is an American institution that was made for times of recovery. We have missed you old friend. Thanks for making us smile again…from a distance!
We'll see you at The Drive-In.
Love, Peace and Great Film,
Gerry x
Founder/CEO