Programmer's Picks: Top 10 Films of 2018
Now that we're a couple weeks into 2019, it seemed appropriate to look back at 2018 with our rose-colored glasses and handpick the best films from the past twelve months…the films that made the biggest impacts and cemented themselves as classics, at least until hindsight creeps in and changes the game. These ten films have little in common except for one thing – they are the films I'm still thinking about the most in early-2019. Some will garner awards buzz, some will not. Some will grace our Rooftop screens in 2019, some will not. Regardless, they are all worth your time and attention.
10. LOVE, SIMON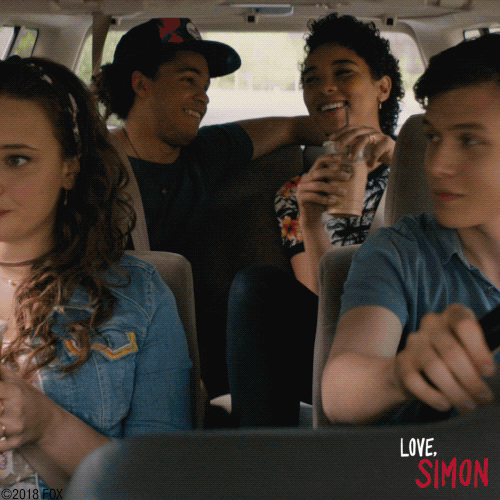 For years, LGBTQ kids across the world have been looking for their own version of a John Hughes high school love story, and 2018 was the year we made contact. Sure, LOVE, SIMON might not be the most original film, and it certainly deals in its fair share of tropes and melodramas, but its message and its heartfelt commitment to that message sets it apart. Director Greg Berlanti has created a film so polished and mainstream that it normalizes an entire group of people by giving their story just as much weight as similarly packaged straight love stories. It also proved that diversity can sell tickets. It might just be a baby step in the right direction, but that's certainly worth celebrating, particularly when it's handled so well.
9. A STAR IS BORN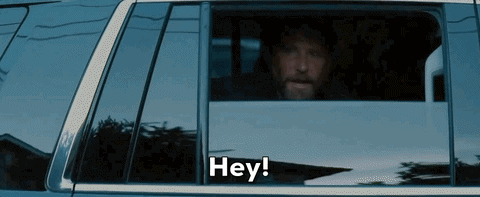 I went into this film knowing two things: (1) I didn't care for Lady Gaga as a performer; and (2) I didn't care for Bradley Cooper as an actor. I walked out changed 0n both. I am still not sure how the FOURTH incarnation of this story works as well as it does. But, as a director, Cooper has a keen sense of storytelling, and he has packed the film with such reliable character actors doing some of their best work: Sam Elliott, Andrew Dice Clay, Dave Chappelle. The songs work, and they sort of have to if the film is going to work. Gaga proves herself a legitimate actress, and Cooper proves himself capable of doing, well, anything. The film falls a little short in its final act, but the rest of the film is so strong, you sort of just let it slide.
8. GAME NIGHT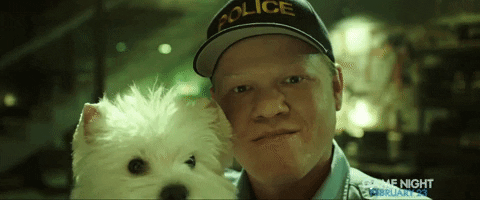 There are 1,000 reasons why Game Night is the best comedy of 2018 and recent memory. But just stare into this meme for three minutes without stopping and we think that's all you will need to agree with us.
7. BLINDSPOTTING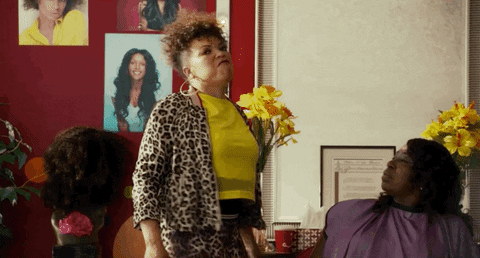 Not sure why Blindspotting isn't making more of a splash during awards season. Here is possibly the most original and relevant film of 2018 – a warm, funny, and blistering look at modern America, gentrification, police violence, and race relations. It takes two charismatic leads and gives them a platform to showcase the upside and downside of their blind loyalties. It takes the city of Oakland and gives it a cinematic pulse unlike any other film has done. And the ending of this film, and Daveed Diggs' performance, is something wondrous to behold. This will be the truly forgotten classic of 2018.
6. MID-90'S
Maybe my biggest surprise of the year. There's something so authentic and honest about this film and the way it portrays these kids finding themselves through one another. The film doesn't push too hard and lets the story find itself, even when it seems like it might not. For his first feature as a director, Jonah Hill proves he has a skillful way with actors, particularly young ones, and this personal story comes alive because of that. I found myself rooting for each one of these kids in their own way, and this film would make a great double feature with the documentary, Minding the Gap, also from 2018.
5. FIRST REFORMED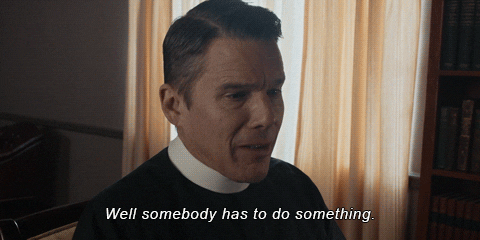 After a hand-full of lackluster efforts, writer/director Paul Schrader came roaring back onto the scene in 2018 with one of his most visceral experiences yet. Few directors at his age manage to maintain this kind of power in their work, but Schrader is firing on all cylinders here, working with a career-best Ethan Hawke and churning out a film as nihilistic and passionately vicious as anything he's done before. It's hard to say the man who wrote Taxi Driver is doing his best work, but he very well might be. The man who wrote the book (literally) on transcendental cinema decided to put his money where his mouth was and create the best example of it that we've seen in decades. That takes a hell of a lot of confidence.
4. THE FAVOURITE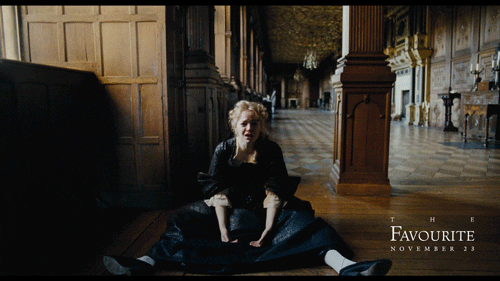 Few filmmakers evoke the sense of Kubrick like Yorgos Lanthimos. His style is so mannered and sophisticated, and yet his content is so off-the-wall and vicious. With The Favourite, he's created maybe his most accessible picture to date, but don't let that fool you. This film is dripping with his bleak world view. Olivia Colman, Emma Stone, and Rachel Weisz are a screen trio for the ages, and Lanthimos manages to make each of them the star of the film in their own rights. Yes, it's a film about the quest for power at all costs, but it's also a film about what makes us happy and what we'll do to keep that.
3. THE DEATH OF STALIN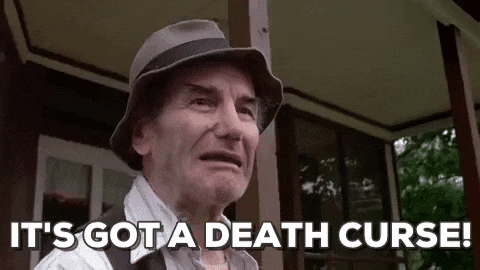 *No meme for The Death of Stalin exists. This is the best we got.
From the man who gave us In the Loop and Veep comes a comedy so pitch-black that you need a flashlight just to find your way to a laugh. The Death of Stalin is a stone cold riot, as long as you're able to put aside the grisly murder, devilish deceitfulness, and impossibly morbid sense of supreme power. In fact, it might be more traumatizing than funny, but everyone involved knows that, and they walk a tightrope of tone that never goes where it shouldn't. Steve Buscemi, Simon Russell Beale, and Jeffrey Tambor are 'The Three Stooges' of Russian imperialism. Speaking with their Native accents, it really only adds to the sense of chaos present throughout this film. But it's chaos with a performance, and one hell of a wit.
2. CAN YOU EVER FORGIVE ME?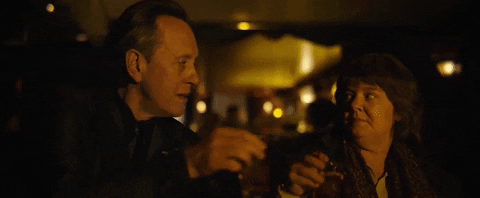 I've been waiting for years for Melissa McCarthy to get a chance to dive in to a meaty dramatic role. She's always had this vulnerability hidden right under the surface of her comedic bravado. Can You Ever Forgive Me? seems tailor-made for the comedienne, giving her the chance to showcase her comedic and dramatic range in varying ways. She plays one of the most unlikable characters of 2018, but manages to inject so much humanity and understanding into the role that you can't help but root for her even when she is saying and doing the most despicable things. And her relationship with Richard E. Grant is maybe the most fulfilling relationship between a gay man and lesbian woman ever depicted on screen.
1. ROMA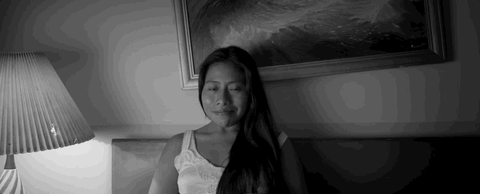 When one hears the name "Alfonso Cuaron," it probably evokes images of that incredible car sequence in Children of Men, or Sandra Bullock speaking with a non-existent George Clooney in Gravity, or Gary Oldman making his grand entrance in Harry Potter and the Prisoner of Azkaban. What it probably didn't evoke (at least, until now), was the black and white image of an ordinary house-worker scrubbing dog crap off a floor in Mexico. What Cuaron does with Roma is take an intimate and personal story and give it the grandest presentation possible, turning mundane tasks like dropping the kids off at school into actions as grandiose as anything in his big budget spectacles. It's an absolute masterpiece.